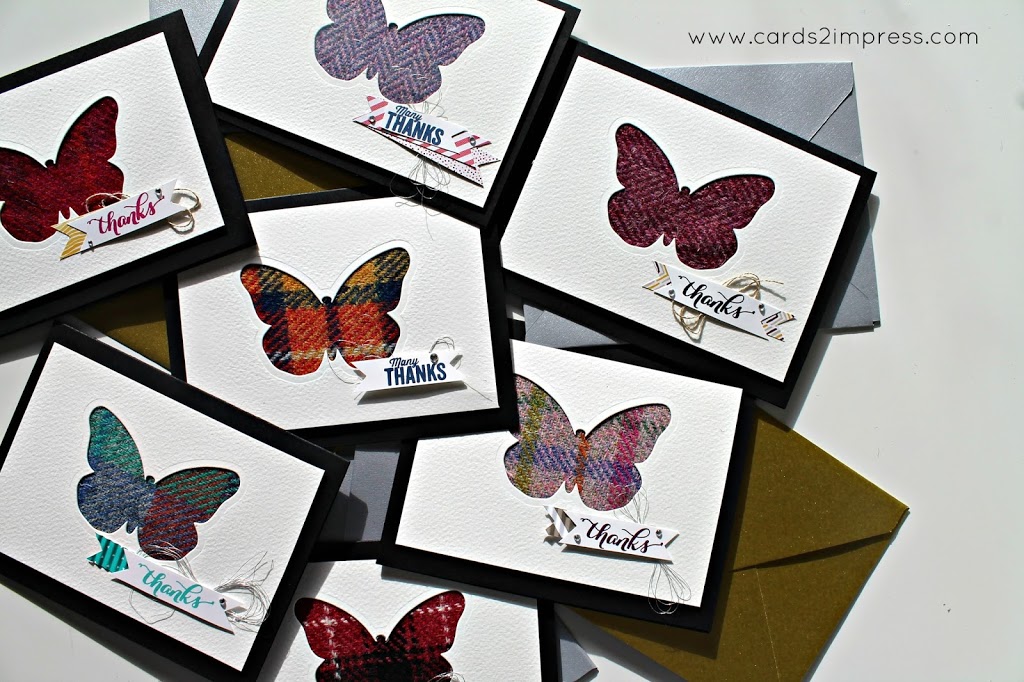 Hello Harris Tweed lovers, today we want to share a super easy and quick idea to create Handmade Harris Tweed cards using scraps.
This is an easy and fun way to use Harris Tweed's small pieces or remnants.  
Harris Tweed Cloth in any colour or pattern will look beautiful on handmade cards and these are very easy to make.
To make cards we use different die-cutting machines and dies.
Any die cutting machine might be designed to die-cut a wide variety of materials such as paper, leather, chipboard, fabric, aluminium and plastic.
Find the most popular die-cutting machines listed at the bottom of this post ( these machines will cut tweed and fabric when using "Bigz dies"
"Bigz dies" will cut the fabric and many other materials.
"Thinlits dies" will cut thin materials.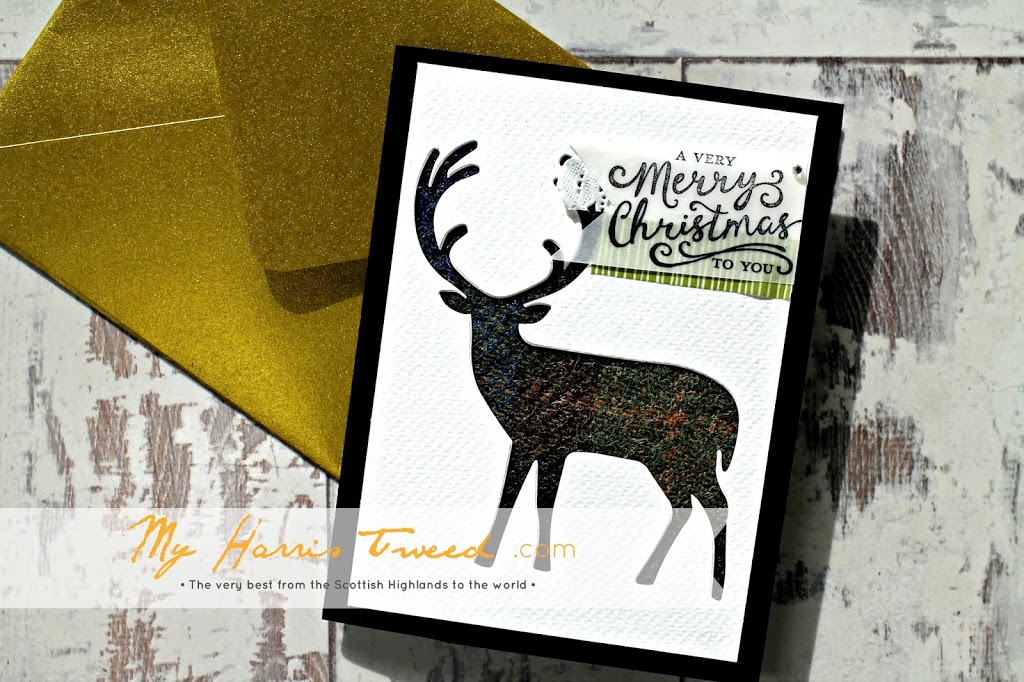 The Carmaking Process
You will need dies or an electric cutter to cut the front panel of your cards.
We used butterflies and reindeer dies but you can use anything other siloutte.
Next, all you nee to do is to adhere the Harris Tweed to the card base making sure is behind the die-cut window.
You can add die cut words, hot foiled sentiments or babners, or stamped sentiments or banners.
Done! easy-peasy.
That's all for today.
Thanks for stopping by!
Let us know if you like this idea!
We are looking forward to hearing from you.
die cutting machines AND DIES
Affiliate links apply at no extra cost to you.